Reach target groups via flexible native ad formats
We enable seamless and effective communication with your target group with our exclusive advertising formats. Thanks to our innovative technology, we ensure precise delivery of your campaign to the right target group.
Excerpt from our premium publishers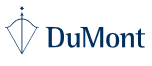 Exclusive advertising placements

Transparent performance & billing

In-house campaign optimisation

Best values for dwell times & CTRs

Fraud- & Invalid-Traffic-Prevention

Machine-Learning-Algorithmen

AUTHENTIC PLACEMENTS
Our advertising formats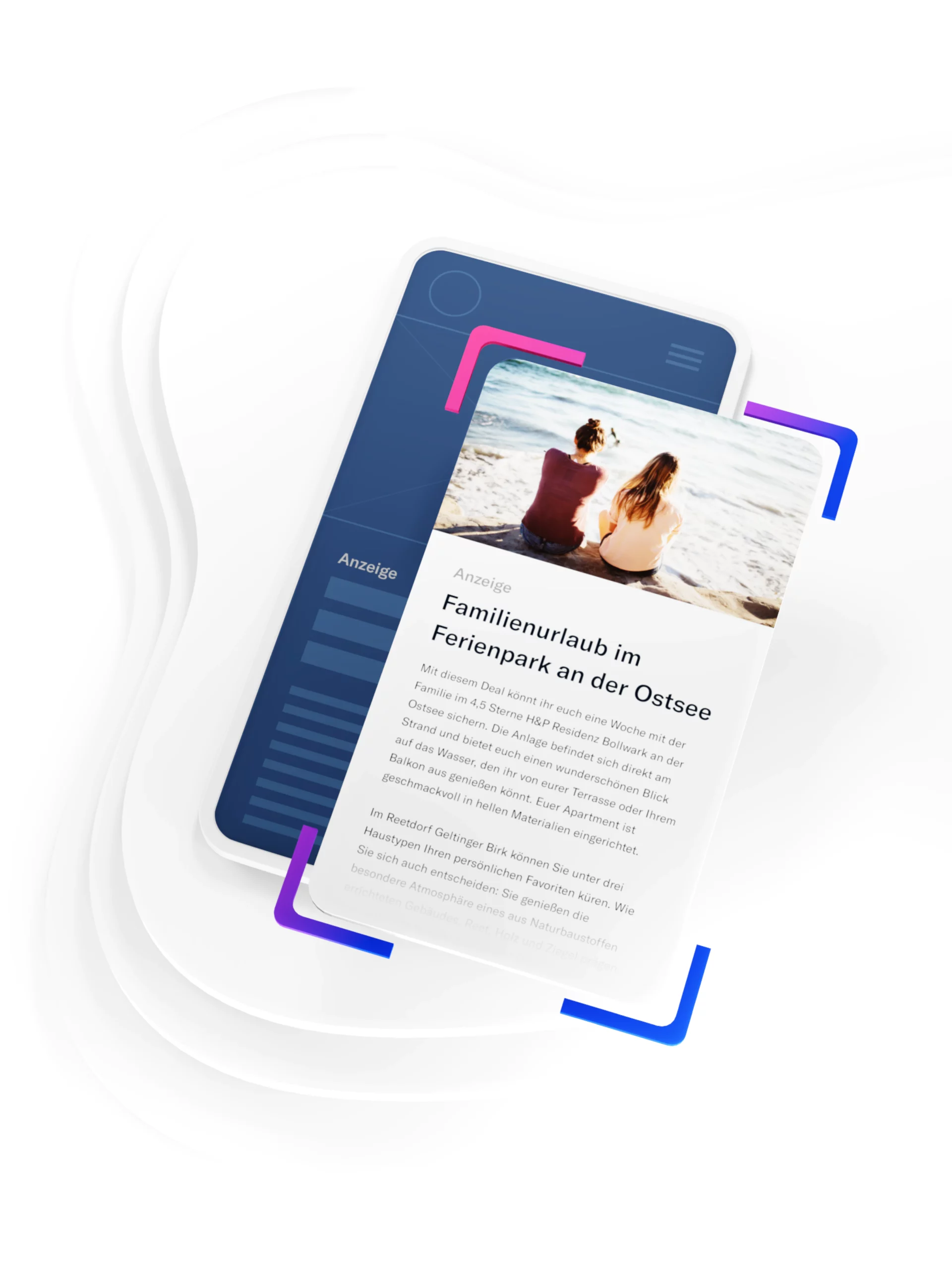 AUTOMATED & HIGH QUALITY
Programmatic Native Advertising
We offer you additional options for automated, data-based campaign management through Programmatic Native Ads. Our portfolio can be booked directly via Ströer SSP.
Contact us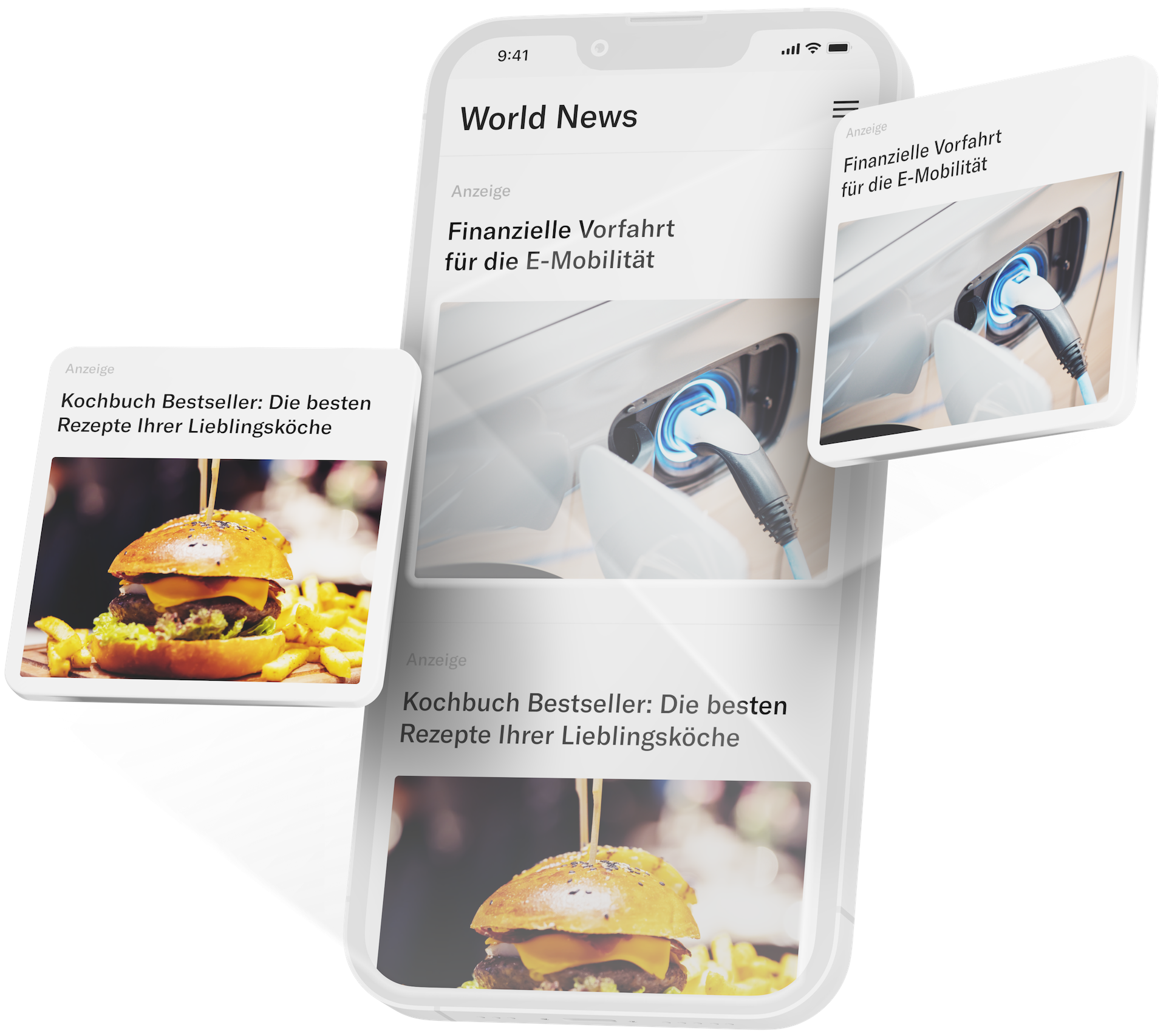 Compatible with all popular and leading DSPs



OUR TEAM IS HAPPY TO HELP!
Our service to minimise your workload
Mockups & Previews
For a better visualisation of our native advertising formats, we present appealing mock-ups including previews on active publishers. In addition, you will receive several previews for approval so that we can take all wishes and requirements into account before the start of the campaign
Consulting
We are pioneers in the field of native advertising and work closely with you to achieve your set goals. Our sales team is always available to advise you and answer any questions you may have. With many years of experience in Native Advertising, we know what works and what should be avoided.
Flexible Reports
We are happy to provide you with the necessary reports to actively track the success of your campaign. This includes standard KPIs such as delivery volume, click rates, dwell time, clicks from content and much more. Of course, we are happy to customise the reports according to your individual requirements and send them as often as you like.
Optimization
Your campaign is in competent hands! Our campaigning team monitors and optimises your campaign daily according to your defined goals. In addition to our manual optimisation, we use our own machine learning algorithm, which actively contributes to the improvement of your campaign.
Creative Check
Do you have your own advertising materials from previous display and social media campaigns and want to ensure that they perform optimally in the area of native advertising? We can provide you with valuable advice on how to create the best advertising media to convert your visitors into customers.
Optimal target group selection
Give us insight into your target group and we will determine the optimal targeting strategies for you. In cooperation with our partner, OS Data Solutions, we offer advertisers and agencies premium audience segments with high reach. In this way, we ensure that you reach your target group effectively.
High-quality campaigns
Creative & content service
We combine our expertise in the field of native advertising with accomplished editors from a wide range of specialist areas. In this way, we create high-quality content that presents your products and services in an exciting way and actively engages users.
Contact us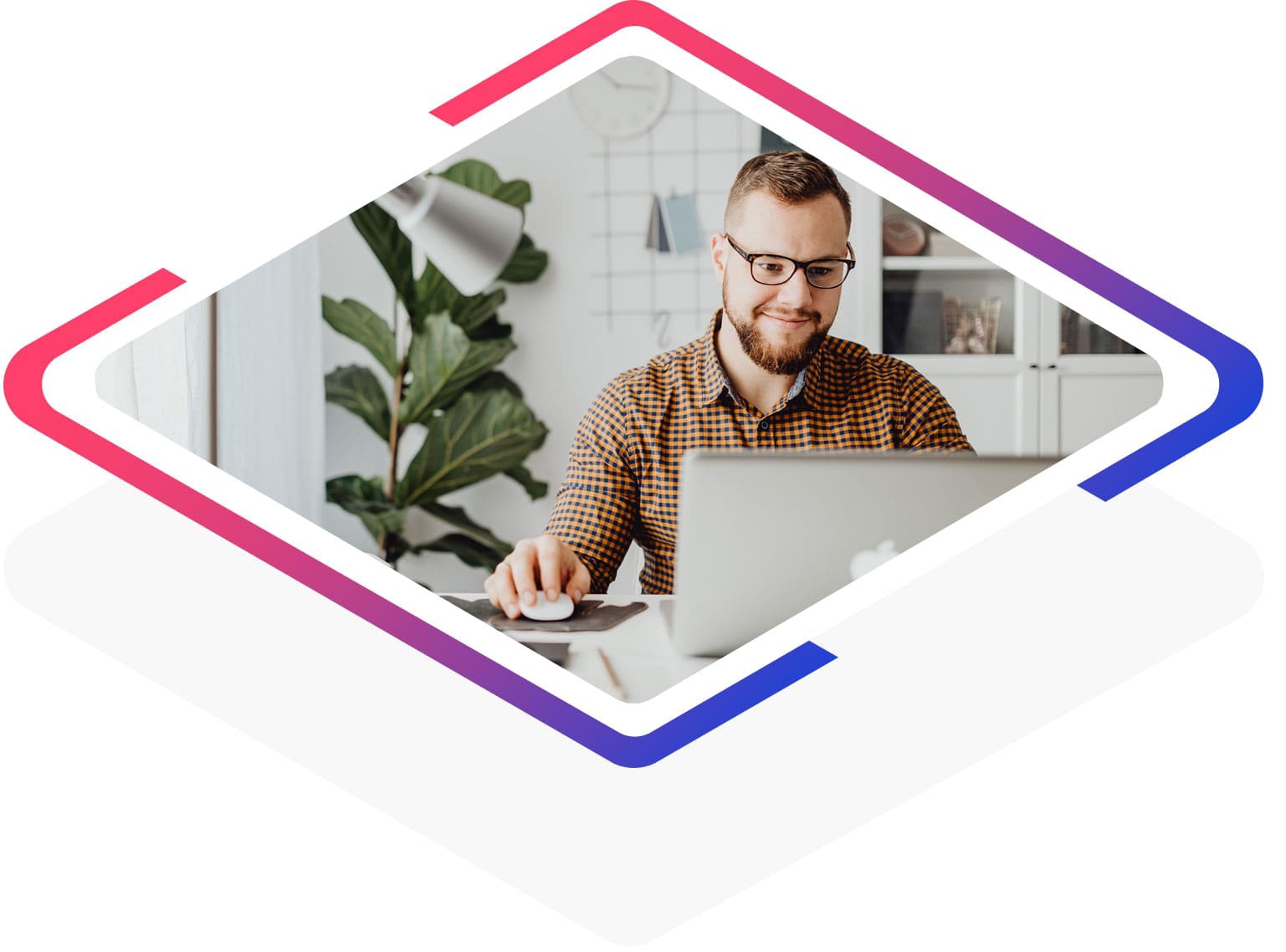 Advertiser who trust us
Selection of our customers and partners